Health insurance is a complex subject, especially when it has a retroactive period attached to it. So what exactly is Medicaid retroactive eligibility, and how does it change? Is there anyone who is automatically eligible for this retroactive coverage? We'll answer these questions, and more, below.
Understanding Medicaid Retroactive Coverage
When someone talks about "Medicaid retroactive coverage" they're talking about backdating the coverage they receive from the program. For example, if you signed up for Medicaid and it started on 1 October 2019, you may be able to backdate it to 1 July 2019. This means, if you went to the doctor in July, August or September and didn't have health insurance coverage, Medicaid may cover these costs.
When you sign up for Medicaid, you will usually be asked if you've had hospital or doctor visits in the past three months. If you answer "yes" and meet the criteria, Medicaid can pay for this.
Retroactive Coverage May Not be an Option
Many Medicaid HMOs and plans don't offer this backdated billing service. This means, if you received medical bills before the first of the month in which your coverage began, you'd have to pay them yourself. The reasoning behind this is two-fold.
Firstly, it helps to reduce costs to the insurance entity itself, as they don't pay for backdated coverage and only pay for the coverage going forward. Secondly, Medicaid retroactive coverage was removed to prevent coverage gaps. In theory, if people know Medicaid won't pay for anything outside of the period of enrollment, they'll be more careful about keeping their coverage.
Exemptions to the Rule
Even though the Medicaid retroactive coverage benefit is gone for the majority of cardholders, there are exemptions. These exemptions protect the more vulnerable elements of the population, and are the same for every state.
Children, pregnant women, non-institutionalized individuals, blind and disabled people, and residents in a nursing facility benefit from Medicaid retroactive coverage. They won't get a penalty if their Medicaid lapses and they reinstate it before the three-month grace period. Anything beyond three months is not eligible for the backdated billing process.
The following is a state-by-state guide for exemptions.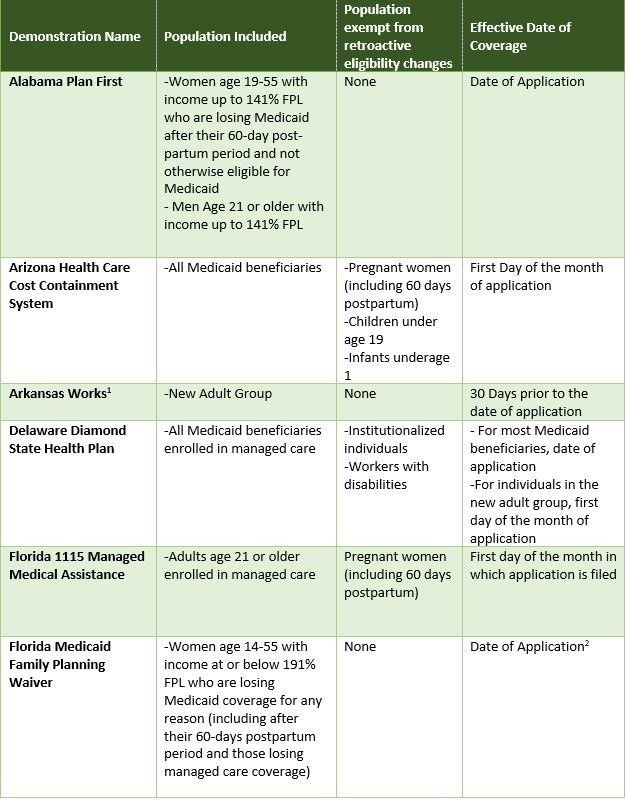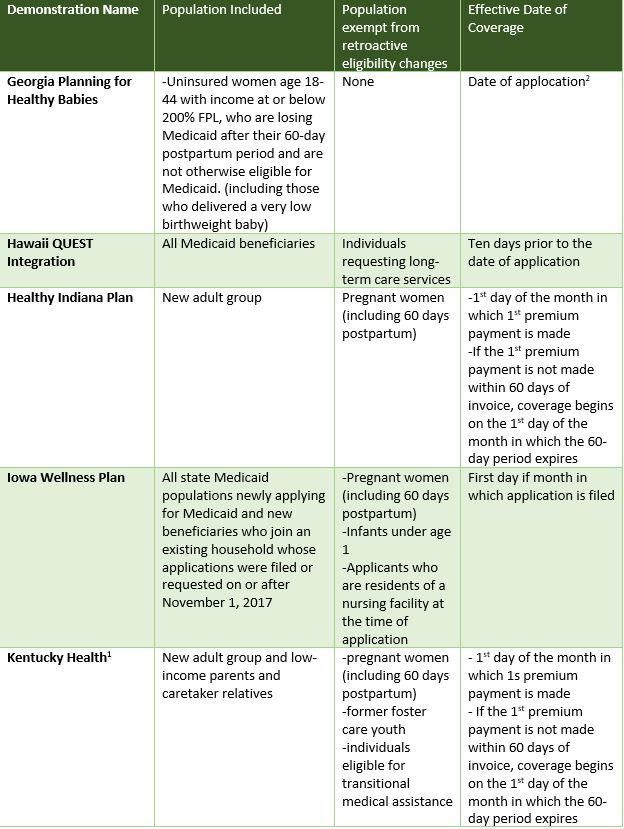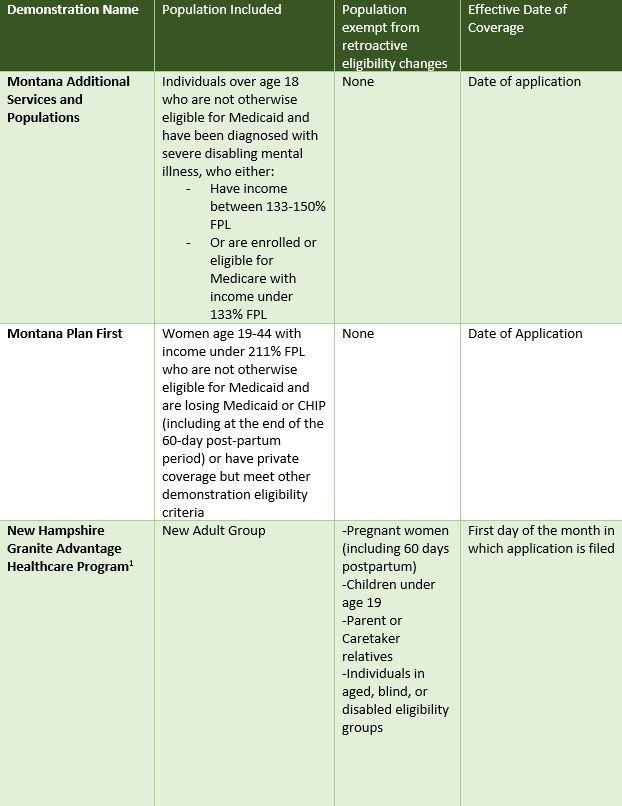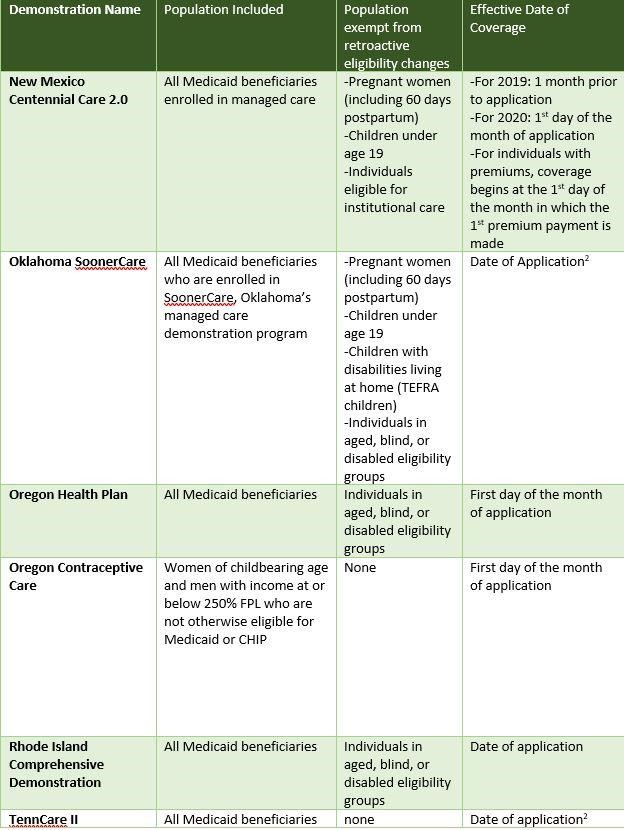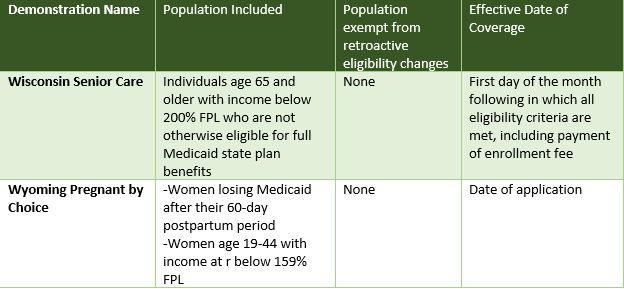 Bottom Line
Every state is working hard to improve its Medicaid services and to provide the most comprehensive coverage options available. We will continue to see changes in the coming years; changes which streamline the entire Medicaid application and eligibility process. Stay tuned for more information.