Patient Statements
Using our statement service means you are no longer bound to the limitations of your billing software. Intelligent scheduling reduces postage costs while increasing patient satisfaction.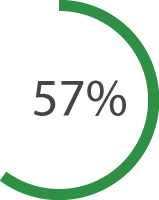 57% of Patients are confused by their Medical Bills
Our statements are easy to understand and written in clear language that reduces confusing healthcare jargon. Patients can quickly determine the reason for the statement and how it can be resolved. Our patient statements are concise and contain just the right amount of detail necessary to communicate the message.